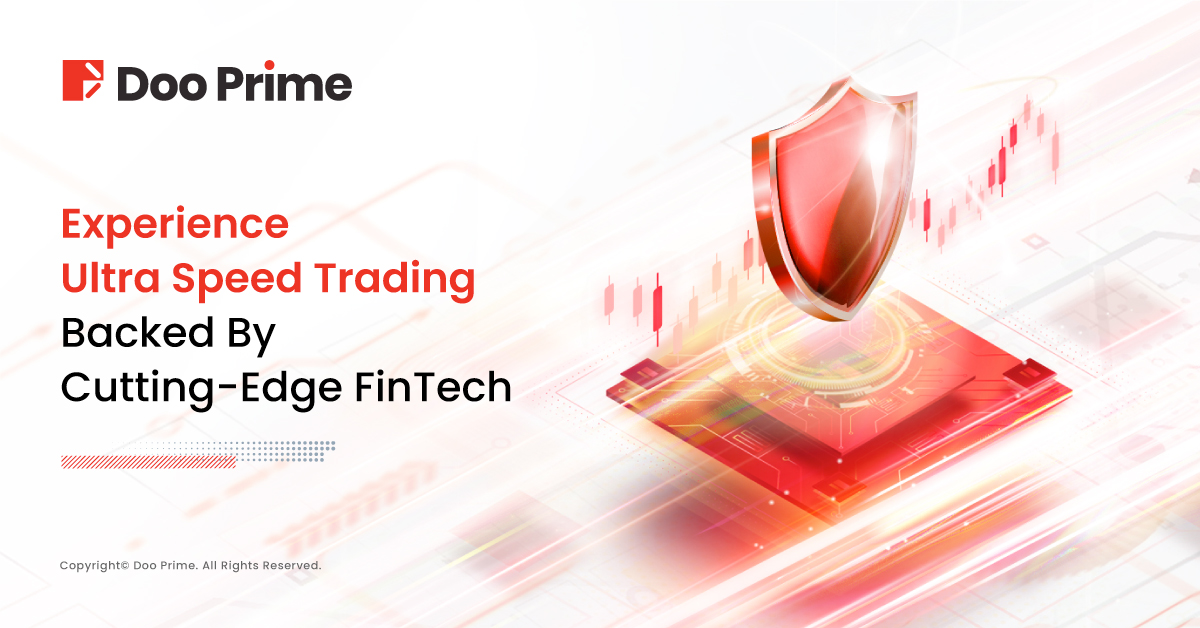 Presently, FinTech has entered the Fourth Industrial Revolution (4IR) based on a series of technological innovations such as big data, cloud computing, artificial intelligence, blockchain technology, and so forth – all applied to various fields of the industry.
This has resulted in a major trend of development in the financial industry.
The rapid development of cutting-edge technologies and their integration with financial institutions has brought explosive growth, but also a stage of risk accumulation and exposure.
Continuously optimizing and enhancing the construction of hardware facilities, improving data security management systems as well as ensuring a safe and solid transaction environment are the technical challenges that many financial platforms continue to face. 


The Overall Development Trend Of Fintech – Driving Technological Innovation
With the continuous integration of innovative technology and the traditional financial industry, the new industry ecology in the field of financial technology has been driven and developed. With this, many enterprises are also standing in the deep trenches of this development.  
Seizing opportunities, meeting challenges, optimizing iterations, and constant improvements are the main stages of fintech platform development. More importantly, the core throughout is still security and stability; whether it is network security, data security, or transaction security. These are all the essential technical aspects. 
In light of this, Doo Prime closely follows the mainstream development trend, fully utilizing the overlapping advantages of the Internet + Finance + Data Security, and so forth. From this, we continue to develop an innovative technology that directly accesses the global financial market and provides users with a full range of top technology protection. 


Globalized Data Centers Established – Securing Data
With the current global environment and economic development, many organisations are facing multiple challenges. With unpredictable climate issues, ongoing geopolitical conflicts, and unstable economic development, all of these factors can cause rapid market changes and so forth.
Under these circumstances, financial platforms lacking in security and technical experience have been found to have many drawbacks, which also bring potential risks for investors.
In the face of the current macro trend of fluctuations, a comprehensive security system and data construction mechanism are crucial.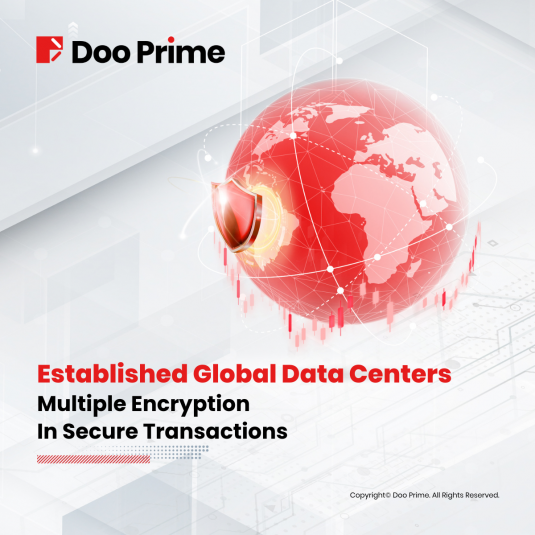 At Doo Prime, we understand the importance of data construction and security. This is why we have been employing the NASDAQ-listed company EQUINIX (EQIX) for several years, providing our clients with the highest quality data center infrastructure.
Our data center nodes are located in various financial centers around the world including London LD5, New York NY5, Hong Kong HK2 and Singapore SG1, etc. all of which are at the highest, Tier 4 level, ensuring the best infrastructure for first-rate client trading environment.
Even if extreme conditions are encountered and a data center in one region fails, data centers in other regions are able to perform cross-region disaster recovery backup to strictly protect client data. 


The Most Advanced Server Hardware – Robust Processing Performance
In financial trading, speed defines the winner. In other words, performance and speed are crucial for all financial platforms, and have a great impact on the liquidity of market conditions and investors' profits and losses.
On one hand, the speed advantage allows investors to quickly access market data, to get better trading prices, to make quick decisions, and grasp the window of opportunities.
On the other hand, the platform's strong performance can help users to reduce transaction costs and gain more revenue.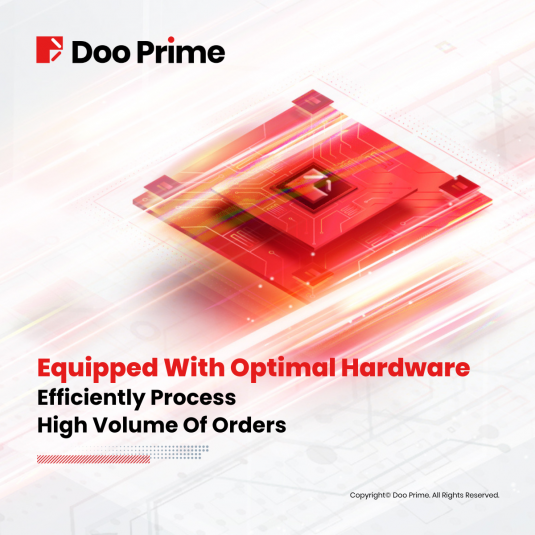 Doo Prime has built an advanced network architecture to ensure the high performance of our platform. Thanks to the strong technological strength of Doo Tech, a subsidiary of Doo Group, we have reached an in-depth cooperation with international tier-1 network service providers such as Level 3, NTT, Cogent Communications, China Unicom and China Telecom, etc. to achieve cross-connection with global backbone network nodes.
The 1 Gbps fiber optic dedicated line directly connects to major data centers, and the BGP technology optimizes global network connectivity to ensure that network latency and stability remain at predominant in the industry. 
To top it off, Doo Prime also has been integrating a Dell EMC supported operation and is equipped with Dell EMC's latest generation rack servers. We employ Intel Xeon® E7 and AMD EPYC® 7 series CPUs with up to 32 cores and 64 threads. This is finished with 3Ghz with Intel Turbo Boost 2.0 Raid acceleration technology.
This powerful processing performance ensures that Doo Prime is able to process as much real-time quote data and clients' orders as possible in the shortest possible time, providing clients with an extremely fast trading experience. 


Utmost Level Of Security To Ensure Stable Transactions
In the financial industry, due to insufficient technical capabilities, many companies often suffer huge losses from security technology breaches. In 2017, Equifax, a well-known U.S. credit agency, revealed in September that it had been hacked, resulting in a breach of 143 million users' information, and causing huge negative impacts. 
In order to avoid such incidents and losses caused by network security, Doo Prime has built the most professional technical research and development team in the industry. This is also to strengthen, while improving the platform security technology system, 
We deploy targeted security protection strategies for information security and have extensive experience in resisting DDoS/CC/DNS attacks. Via this, Doo Prime guarantees the security and stability of the system to the maximum extent.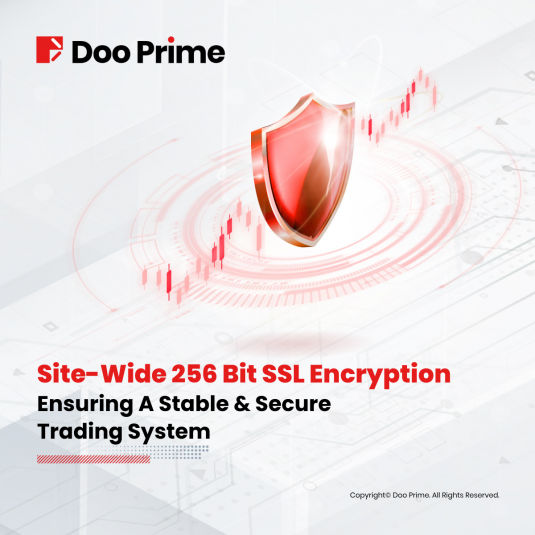 All of Doo Prime's inter-system communication adopts SSL encryption technology. According to the current computer arithmetic limit, brute force cracking cannot be carried out within 10 years. This ensures that our entire client's data and transaction data are strictly encrypted and securely transmitted throughout the whole process, properly ensuring the stability and security of our trading system. 
For good measure, Doo Prime's technical team operates 24 hours a day, closely monitoring infrastructure, network conditions, and market dynamics to proactively respond to any unexpected situations that may occur and ensure that we are ready to handle them appropriately at any time. 
Not only does Doo Prime invest a lot of capital and technical development resources in hardware, but there is also great importance attached to security protection. The data and asset security of clients are always our priority.
Doo Prime ensures that clients' personal information and transaction data are strictly protected so that clients can trade and invest their capital with us at securely and safely. 
Here, we can jointly promote a sustainable and high-quality development of financial technology. 


| About Doo Prime
Our Trading Instruments
Securities | Futures | Forex | Precious Metals | Commodities | Stock Indices
Doo Prime is an international pre-eminent online broker under Doo Group, which strives to provide professional investors with global CFD trading products in Securities, Futures, Forex, Commodities, Stock Indices, and Funds. At present, Doo Prime is delivering the finest trading experience to more than 60,000 professional clients, with an average trading volume of more than USD51.223 billion each month.
Doo Prime entities respectively holds the relevant financial regulatory licenses in Seychelles, Mauritius, and Vanuatu with operation centers in Dallas, Sydney, Singapore, Hong Kong, Dubai, Kuala Lumpur, and other regions.
With robust financial technology infrastructure, well-established partnerships, and an experienced technical team, Doo Prime boasts a safe and secure trading environment, competitive trading costs, as well as deposit and withdrawal methods that support 10 different currencies. Doo Prime also incorporates 24/7 multilingual customer service and extremely fast trade execution via multiple industry-leading trading terminals such as MT4, MT5, TradingView, and InTrade, covering over 10,000 trading products.
Doo Prime's vision and mission are to become a financial technology-focused broker, streamlining international global financial products investment.
For more information about Doo Prime, please contact us at:
Phone:
Europe : +44 11 3733 5199
Asia : +852 3704 4241
Asia – Singapore: +65 6011 1415
Asia – China : +86 400 8427 539
E-mail:
Technical Support: [email protected]
Account Manager: [email protected]


Forward-looking Statements
This article contains "forward-looking statements" and may be identified by the use of forward-looking terminology such as "anticipate", "believe", "continue", "could", "estimate", "expect", "hope", "intend", "may", "might", "plan", "potential", "predict", "should", or "will", or other variations thereon or comparable terminology. However, the absence of such terminology does not mean that a statement is not forward-looking. In particular, statements about the expectations, beliefs, plans, objectives, assumptions, future events, or future performance of Doo Prime will be generally assumed as forward-looking statements.
Doo Prime has provided these forward-looking statements based on all current information available to Doo Prime and Doo Prime's current expectations, assumptions, estimates, and projections. While Doo Prime believes these expectations, assumptions, estimations, and projections are reasonable, these forward-looking statements are only predictions and involve known and unknown risks and uncertainties, many of which are beyond Doo Prime's control. Such risks and uncertainties may cause results, performance, or achievements materially different from those expressed or implied by the forward-looking statements.
Doo Prime does not provide any representation or warranty on the reliability, accuracy, or completeness of such statements. Doo Prime is not obliged to provide or release any updates or revisions to any forward-looking statements.
Risk Disclosure
Trading in financial instruments involves high risks due to the fluctuation in the value and prices of the underlying financial instruments. Due to the adverse and unpredictable market movements, large losses exceeding the investor's initial investment could incur within a short period of time. The past performance of a financial instrument is not an indication of its future performance. Investments in certain services should be made on margin or leverage, where relatively small movements in trading prices may have a disproportionately large impact on the client's investment and client should therefore be prepared to suffer significant losses when using such trading facilities.
Please make sure you read and fully understand the trading risks of the respective financial instrument before engaging in any transaction with Doo Prime's trading platforms. You should seek independent professional advice if you do not understand any of the risks disclosed by us herein or any risk associated with the trade and investment of financial instruments. Please refer to Doo Prime's Client Agreement and Risk Disclosure and Acknowledgement Notice to find out more.
Disclaimer
This information is addressed to the general public solely for information purposes and should not be taken as investment advice, recommendation, offer, or solicitation to buy or sell any financial instrument. The information displayed herein has been prepared without any reference or consideration to any particular recipient's investment objectives or financial situation. Any references to the past performance of a financial instrument, index, or a packaged investment product shall not be taken as a reliable indicator of its future performance. Doo Prime and its holding company, affiliates, subsidiaries, associated companies, partners and their respective employees, make no representation or warranties to the information displayed and shall not be liable for any direct, indirect, special or consequential loss or damages incurred a result of any inaccuracies or incompleteness of the information provided, and any direct or indirect trading risks, profit, or loss arising from any individual's or client's investment.