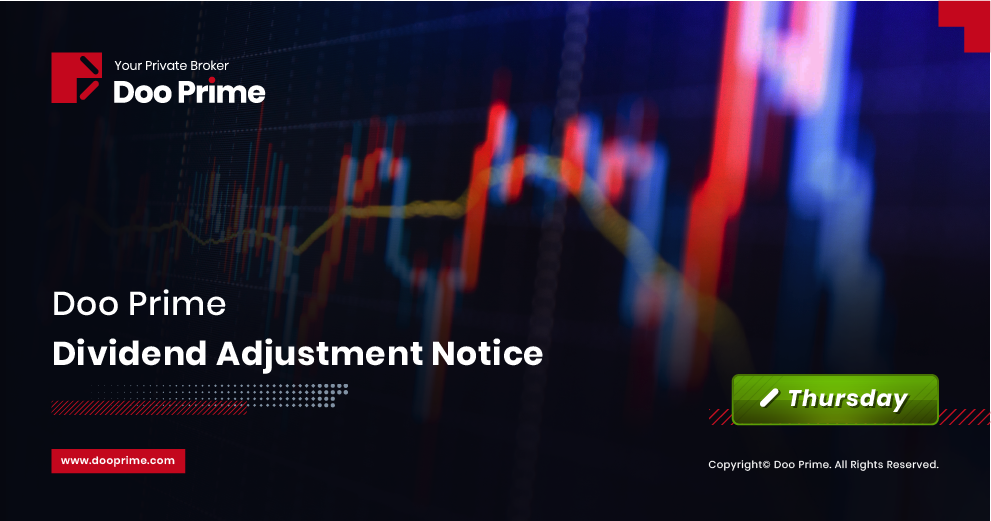 Dear Valued Clients:
Dividend adjustments occur when constituent stocks of an index periodically pay dividends to shareholders. This will then impact the overall value of the index causing it to drop by a certain amount. The ex-dividend date is set the first business day after the stock dividend is paid and is also after the record date.
Please see the expected dividend adjustment figures for the listed symbols below for 17 December 2020.
Symbol 

Dividend

 

EX-Dividend Day 

UK100 

10.7604

 

12/17/2020 

NAS100 

0.2868

 

12/17/2020 

SP500 

0.2160

 

12/17/2020 
Note: All dividend adjustments are forecasts and therefore speculative.
Should you require further assistance, please contact us by LiveChat, phone, or email. We remain committed to provide high quality and satisfactory service to our clients. Thank you for your trust and support for Doo Prime!